**************************
RMC 2018 DETAILS ARE UNDER CONSTRUCTION!
*************************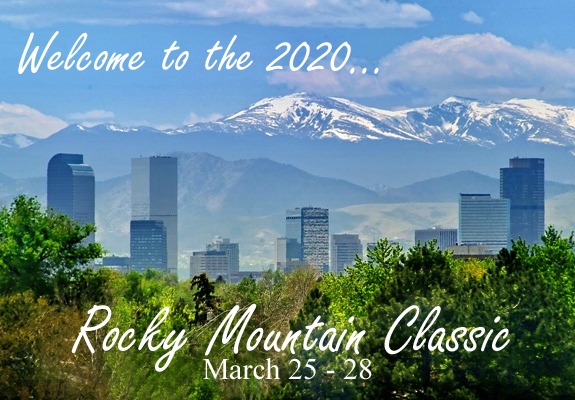 Metropolitan State University
Auraria Campus
Denver, Colorado 80217 Map
Registration Opens: Friday, February 23rd at noon
Registration Closes: Monday, March 12th at midnight
Script Submission Closes: Friday, March 16th at 10:00pm
All scripts *must be submitted electronically. Printed scripts submitted for approval at tournament check-in will be charged an additional $10 fee per script.
This is a NITOC Modeled Tournament. StoaUSA rules for Events, Eligibility, and Dress Code will be followed.
Stoa Events Offered
Team Policy Debate
Lincoln Douglas Debate
Parliamentary Debate
Click here for Stoa Debate Event information
All Stoa NITOC Speech Events
Click here for Stoa Speech Event information
Additional RMC Events
Impromptu split into two events
.....Senior Impromptu (Imp-Sr) for 16 - 18 years old
.....Novice Impromptu (Imp-Nov) for 12 - 15 years old
Sales Pitch Impromptu
Junior Speech Tournament
Registration & Event Fees
Team Policy - $40 per debater
Lincoln Douglas - $40 per debater
Parliamentary - $40 per debater
Speech - $40 for first 3 events - $15 for each additional event - limit of 6
Sales Pitch Impromptu - $10
Junior Speech Tournament Fees
$25 per participant - limit 3 events, 4 events if including Jr-Sales Pitch
Add $5 for Jr-Sales Pitch
A Completed Registration Includes
Student Registration
Parent Judge Registration
Payment
Script Submission (depending upon events)
Refund Policy
Before registration closes we will refund payments minus a $15 processing fee.
After registration closes no refunds will be made and dropping or adding an event will be $15.00 per event. All add, drop and refund requests must be submitted by e-mail to our registrar.
Competitor Eligibility
The RMC adheres to Stoa eligibility requirements.
Click here for Eligibility information
Dress Code
The RMC adheres to the Stoa dress code.
Click here for the Stoa dress code
Speech Event Patterns
Patterns will be posted here after registration closes
Pattern A
TBD
Pattern B
TBD
RMC Tournament Director
Heidi Truitt
htruitt@gmail.com
Assistant Tournament Director
Maggie Carabelos
missmaggie17@gmail.com
Student Registrar
Julie Braswell
2ajul@comcast.net
Judge Coordinator
Maggie Carabelos
Missmaggie17@gmail.com
Junior Tournament Director
Rebecca Gautier
Junior Tournament Assistant Director
Autumn Schwinn